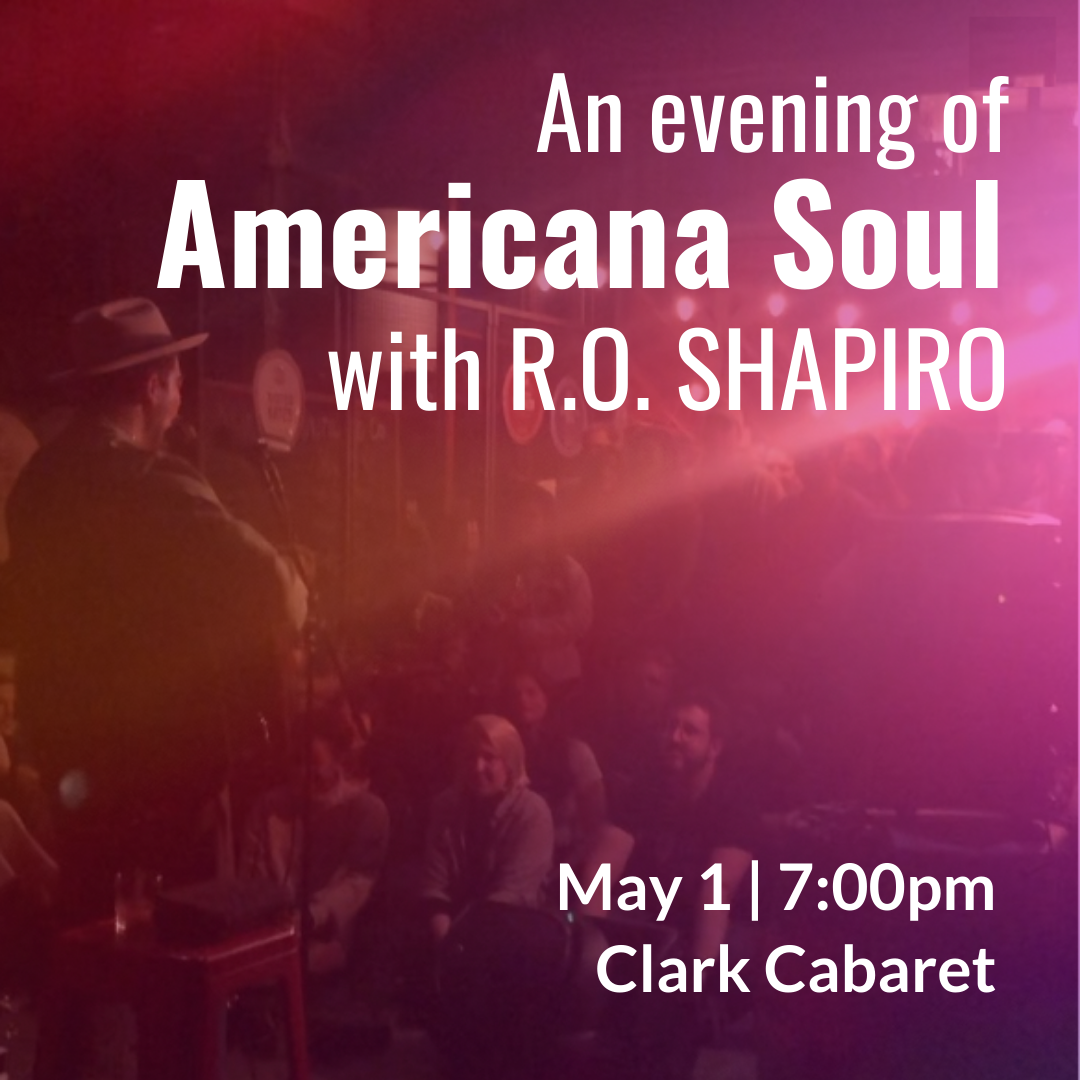 An Evening of Americana Soul with R.O. Shapiro
After an incredible set during our most March session of Just Tryna Make Friends, we are so excited for an evening of Americana Soul with the masterful R.O. Shapiro!
R.O. is a full-time singer, songwriter, arts educator and banh mi enthusiast. A self-described townie from the East End of Long Island; a lifelong performer with Shakespeare and rhythm tap dancing in his past and Americana music in his present; a one-time resident of Austin, TX, now combing the beaches of sunny San Diego; a Soul Singer and a Song Writer; a slow writer and a dog owner; a founding member of Odell Fox; a defensive driver, a highway regular, a ghost; a low-mood monster and a mediocre meditator; a food nut; a DylanPrineWelchBrowneYoungWaits wannabe, soon-to-be. Wait and see.
Come by our Clark Cabaret, enjoy a delicious cocktail and an evening of music, magic and soul.
Please be sure to refer to our up-to-date covid-19 policy here.