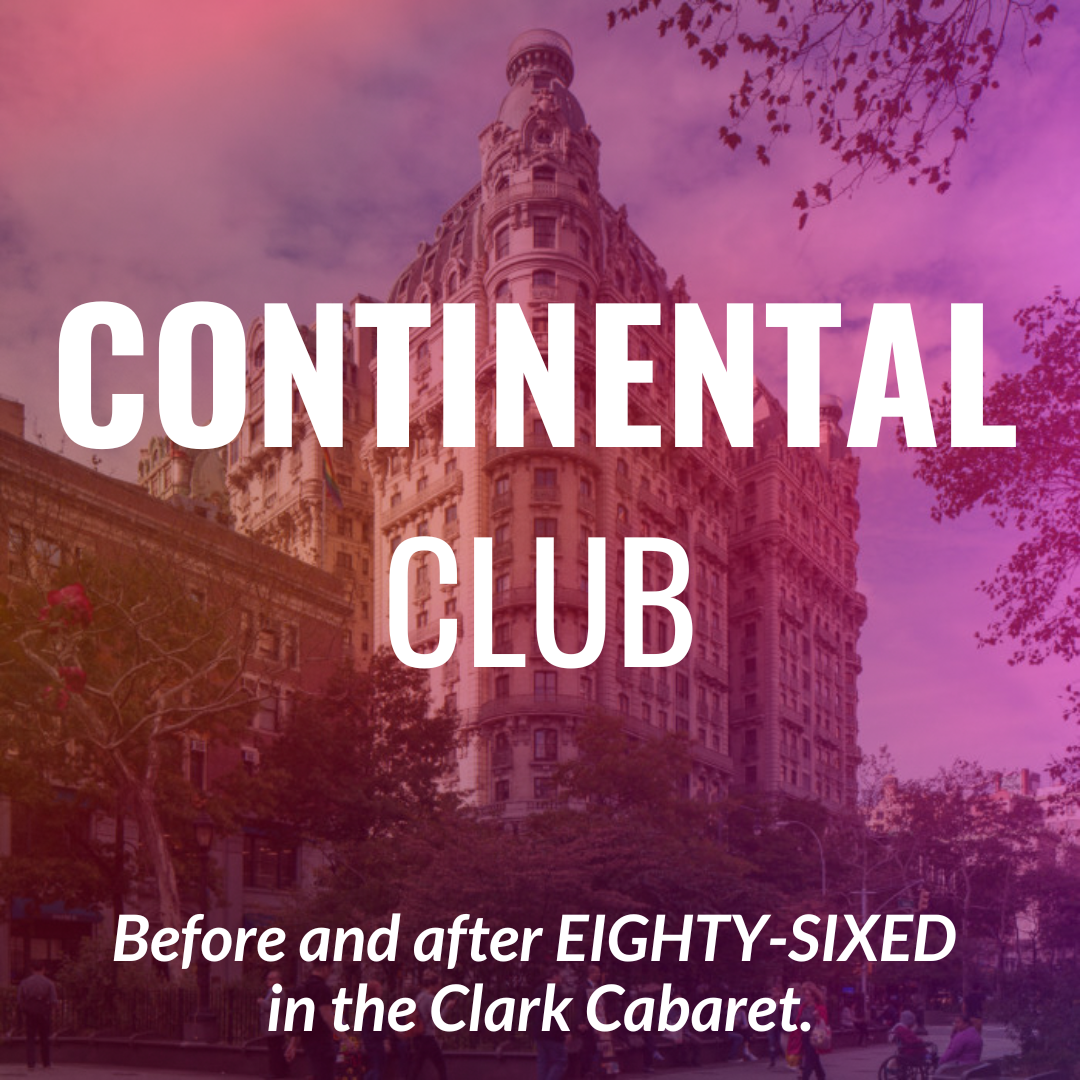 Continental Club – Before and After EIGHTY-SIXED Performances
Join us in the Clark Cabaret before every performance of our World-Premiere Musical, EIGHTY-SIXED, for a flashback to 80's Queer Culture! Featuring a curated playlist, music videos and drink specials!
And be sure to stick around after the show for a toast to the resiliency and joy of our Community, led by a member of the Eighty-Sixed team! As well as an interactive experience that you won't soon forget!
The toast will happen 10 minutes after the performance and a complimentary glass of champagne is included in your ticket price.
The bar opens at 5pm each night and the box office opens approximately 1 hour before show time.
Please be sure to refer to our up-to-date covid-19 policy here.