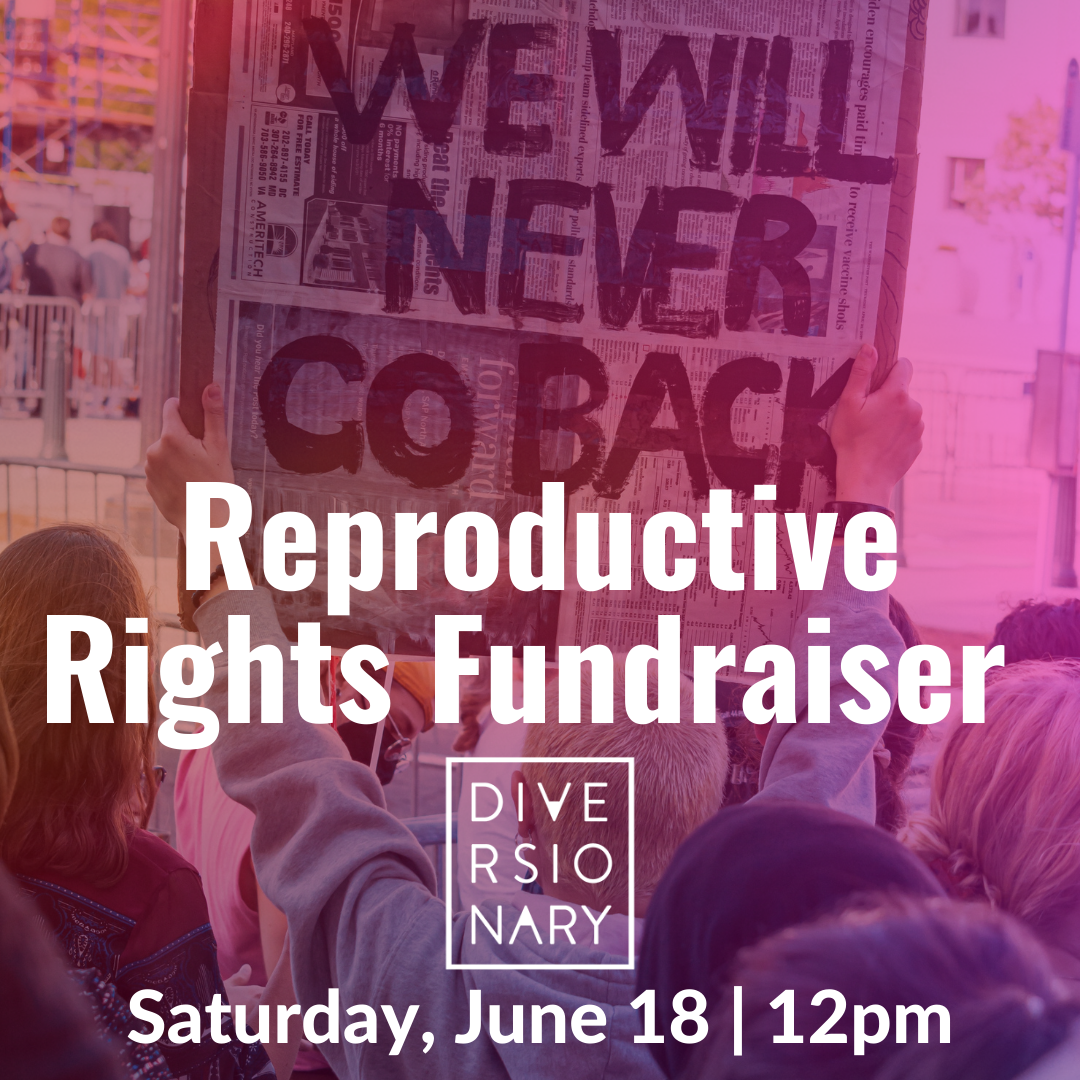 Reproductive Rights Fundraiser
SCHEDULE OF EVENTS:
12 – 6pm – Local artisans 
Paula Tallal
Andrea Agosto
Jacqueline Olsen
Candy Queen Shannon
12:30 – Poetry with Kelsey Olivia Daniels, Brooke Gerber & Andrea Agosto!
2:30 – Musical Interlude with Mariana Green!
3:00pm – 6:00pm – Wine Tasting Courtesy of CLOS Wine Shop
4:00 – Speakers:
Jen LaBarbera, Director of Education & Advocacy at SD Pride
Liz Balcom, National Chair | Board of Governors
Human Rights Campaign
Senate President pro Tempore Toni G. Atkins
4:30 – Sue Palmer Jazz Quartet! 
We believe that theatrical institutions have a sacred responsibility to be of service to the communities we engage with; and to do so in a way that is meaningful. And with the reproductive rights of many people around this country on the verge of being stripped away, it's clear that the need to come together and support is as urgent now as it has ever been.
To that end, we hope you join us for a six-hour fundraiser to support different organizations assisting those folks in the most high-needs areas. Folks are welcome to stay for the entire event or come and go as you please!
The fundraiser kicks off at 12pm with performances and speakers scattered throughout the afternoon and local craft artisans selling and showcasing their work! Our headliner – The Sue Palmer Quartet – starts their set at 4:30pm, and Jen LaBarbera, Director of Education & Advocacy at San Diego Pride, will speak, as well as Liz Balcom, the National Chair of the HRC Board of Governors.  Also performing is Mariana Green @banyanboii!  We're thrilled to be partnering with TurnOUT San Diego for this event. Our neighbors, Clos Wine Shop, will host a complimentary special wine tasting.
Please let us know you're coming by clicking here to RSVP
There will be a $10 suggested donation for entry into the event and access to all of the performances! 100% of the funds raised will be donated to the following organizations.  You can donate now to this event's GoFundMe by clicking here, donate to an organization(s) individually via the links below, or donate cash onsite at the event:
Please be sure to refer to our up-to-date COVID-19 policy here.