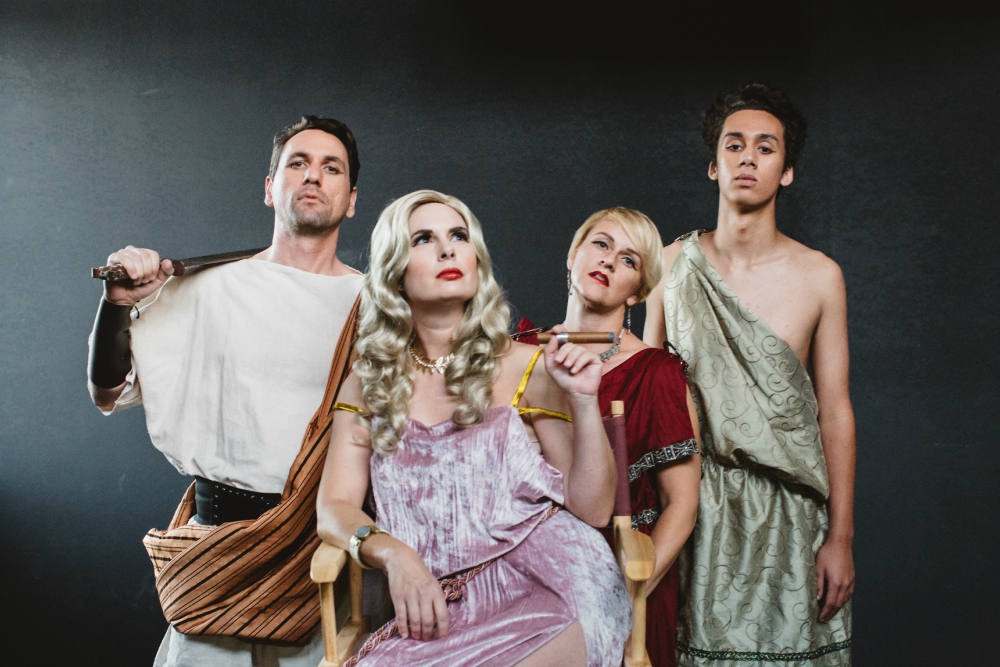 Diversionary loves to party, and we want you to bring your party to us.  We've created discounts for groups as small as 5 people! Groups can also enjoy a complimentary ticket for the group organizer when you book a group of 10 or more!
There are two easy ways to book your group:

1)  By a single group organizer

You collect the reservations and the money.  We take a 50% deposit to hold the seats.  "Final" number of guests and payment are due a week before the performance but you can continue to add seats at your discount right up until show time!

2)  Every patron for themselves!

We set you up with a Coupon Code that your guests can use to book their tickets online or by phone all by themselves! A Credit Card will be needed to hold the seats and ensure the minimum number of tickets is purchased for your discount.

(Benefits: No hassle for Group Organizer…oh so convenient!)

For Groups of 20 people or more, you have the option to reserve our lobby for your private use.  We will even help you find a caterer to provide light appetizers for an additional but minimal cost.

You can plan your group to attend during one of our Backstage Thursday events.  Backstage Thursdays feature hosted appetizers from our restaurant partners and a chance to mingle with designers, directors and actors from the production! 
For More Information, Contact the Box Office
Error: Contact form not found.
Events
From book signings to baby showers, our flexible space provides a relaxing and lovely setting to host your event. Parties can be planned in conjunction with a show, or totally separate, and range from hosted bars with catered dinner, to coffee and dessert.
Some of the private events we've used our space for include:
 Author book signings

Retirement parties

Holiday Celebrations

Office Parties

Meeting space for groups

Workshop Space

Polling station