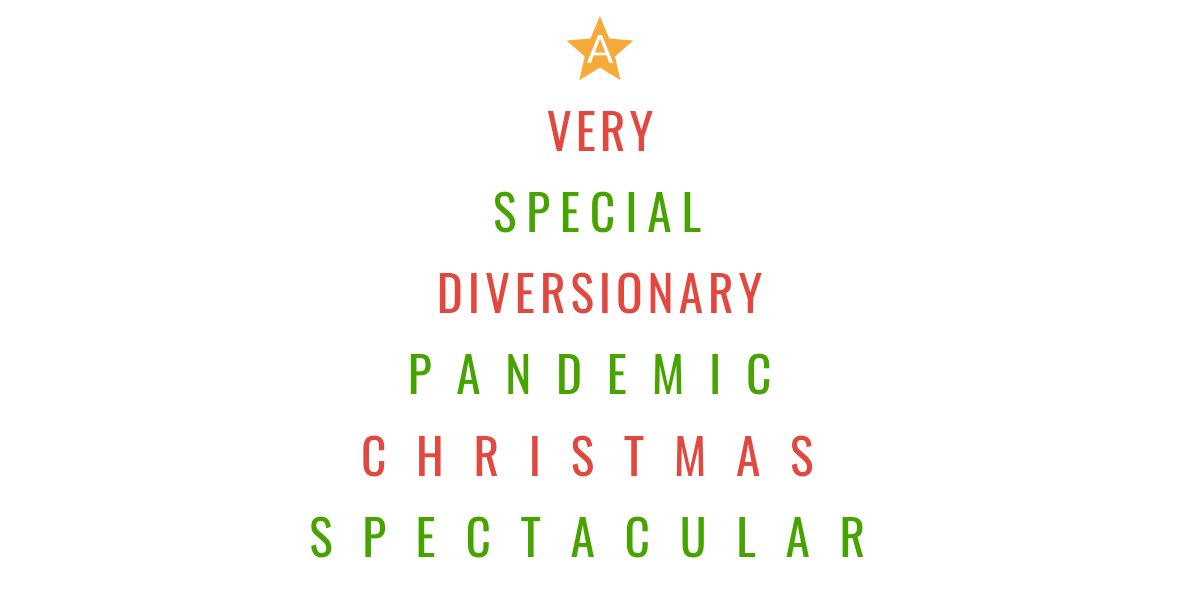 November 30th, 2020, San Diego, CA – Today Diversionary Theatre announces their online holiday show, "A VERY SPECIAL DIVERSIONARY PANDEMIC CHRISTMAS SPECTACULAR". Three live performances Thursday– December 11 at 8pm, Saturday December 12th at 7pm and a late night offering at 10pm. A recording of the performances will be available to stream through December 29th.
It's time to rejoice that 2021 is near and 2020 is out the rear! Celebrate the magic of the holidays, COVID-style, with the whimsically demented minds of Isaac Oliver (Lonely Christmas) and Jenn Harris (Silence! The Musical). Join this comic duo as they spread some queer cheer, and regale San Diego with hilarious holiday fare to mend our bruised hearts and minds from a frightful year. Oh yes, Hallmark movies will be lampooned. And yes, crafting and caroling will be attempted but seldom achieved. Break out the spiked cider and get ready for these two to crash down your chimney!
About the Artists
Jenn Harris is an award-winning actor, producer, writer/director. She co-created the web series "NEW YORK IS DEAD" which premiered at the Tribeca Film Festival '17, won Best Comedy at the New York Television Festival, and Jenn won Best Actress at SeriesFest in Denver. She has performed in many productions in NYC including Clarice Starling in Silence! The Musical, won a Lortel and Theatre World award for her performance in Modern Orthodox, was in the world premiere of Christopher Durang's Turning Off The Morning News, and the revival of All In The Timing. Some film and television credits include: "High Maintenance", "Gayby" (SXSW 2012), "30 Rock", "Difficult People", "Younger", "Blacklist", "Bored to Death", "Fits and Starts". She will appear in the upcoming films "Modern Persuasion" and "American Reject". Her first short film, "Island Queen" starring Rachel Dratch and Jesse Tyler Ferguson, which she produced and co-directed has played in nine film festivals in 2020.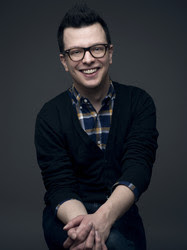 ISAAC OLIVER is an award-winning playwright, author, and performer. His debut collection of essays, Intimacy Idiot, was named one of NPR's Best Books of 2015, and has been released in hardcover, paperback, e-book, and audiobook. He is an artist in residence at Joe's Pub at the Public Theater, where he performs evenings of sit-down comedy. Additionally, he's a frequent contributor to The New York Times, and writes for HBO's "High Maintenance" and Netflix's "GLOW." He is a graduate of Carver Center for Arts and Technology and Fordham College at Lincoln Center and a MacDowell Colony Fellow. He lives in New York City.