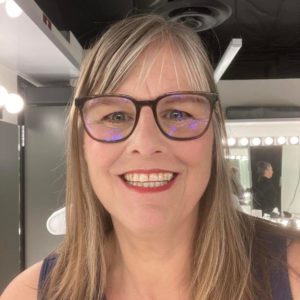 Rita Mooney
Rita Mooney has a Bachelor of Fine and Performing arts from Wayne State University. She began improvising in 1990 and has enjoyed it ever since. She has performed with The Grunions, Static Cling, San Diego Theatresports and Tantra Theater. She was also Head Coach for San Diego Theatresports.
In addition to teaching and performing improvisation, Rita is a certified yoga instructor, a Toastmaster and a story-teller.
Rita enjoys the opportunity to play with others using the improv tools such as 'yes, and', offers, listening, status changes, and so many more!