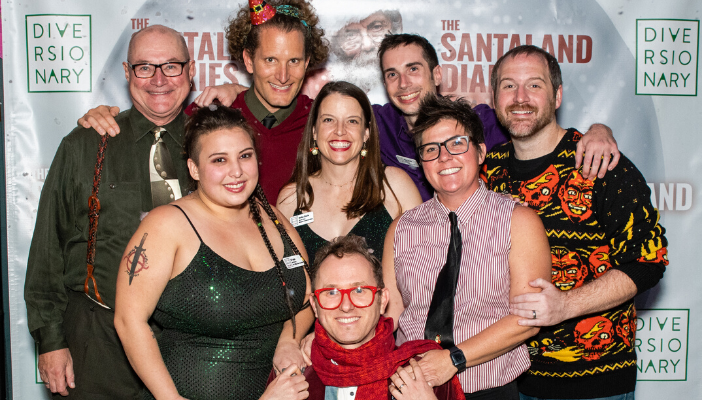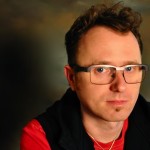 Matt M. Morrow, Executive Artistic Director [He, Her, They] Since joining Diversionary, Matt has directed the World Premiere of Gordon Leary and Julia Meinwald's musical The Loneliest Girl in the World, Georgette Kelly's Ballast (Winner, 2017 Best New Play, San Diego Critic's Circle Awards), the San Diego Premiere of Bash Doran's The Mystery of Love and Sex, the West Coast Premieres of Jordan Harrison's Amazons and Their Men,and Christopher Shinn's Now Or Later. Matt recently directed Caryl Churchill's Cloud Nine with The Old Globe/USD MFA program. Prior to joining Diversionary Theatre, Matt was the Associate Artistic Director of City Theatre Company, a LORT theatre in Pittsburgh dedicated to producing work written in the past five years. With City he directed the Regional Premiere of Jessica Dickey's Charles Ives Take Me Home, the World Premiere of Tami Dixon's South Side Stories (Pittsburgh Post Gazette & Tribune Review's Top Ten of 2012), and Kim Rosenstock's Tigers Be Still.
Matt is currently a Creative Catalyst Fellow with The San Diego Foundation and La Jolla Playhouse. He has developed new work with The Sundance Theatre Institute, The Old Globe, The Banff Centre, Center Theatre Group, American Conservatory Theater, Lincoln Center, PlayPenn, and Page 73 Productions in residence at the Yale School of Drama. He served as The John Wells Professor of Directing at Carnegie Mellon University's School of Drama (Graduate & Undergraduate Directing programs), and is a member of the Lincoln Center Director's Lab. He holds a BFA in Directing from Carnegie Mellon University.  www.mattmmorrow.com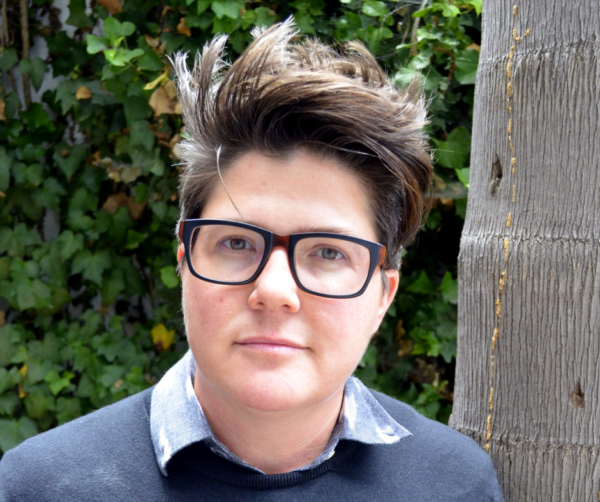 Jenny Case, Managing Director  [She/Her/Hers] Jenny Case has 17 years' experience in working for non-profit theatre in San Diego, including 10 years as the Associate General Manager of La Jolla Playhouse. She also served as a Producer of the  2017 WithOut Walls (WOW) Festival and of the wildly successful Accomplice: San Diego, which was performed in Little Italy in 2013. She also line produced many of the Playhouse's New York developmental workshops including Escape to Margaritaville, Hands on a Hardbody, Bonnie and Clyde, Little Miss Sunshine and many others.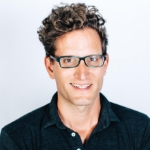 Skyler Sullivan, Director of Arts Education and Outreach [He/Him/Theirs] Skyler Sullivan is an actor/director/ and arts educator transplanted from New York. While in NYC, he worked with The New Victory Theatre for ten years as a veteran teaching artist, where he honed his skills as a curriculum developer, and facilitator. Other NYC teaching credits include: The Lee Strasberg Theatre & Film Institute, the Professional Performing Arts School, and on-set coaching on two P.B.S. shows: Sesame Street and The Electric Company. Skyler is thrilled to be working with Diversionary Theatre as it continues its tradition of arts education and outreach. Currently in San Diego he also teaches for The Old Globe, and The La Jolla Playhouse. Skyler also works as a therapeutic clown with Healthy Humor, a non profit serving chronically and terminally ill kids and their families. Education: B.F.A. in acting Emerson College, M.F.A. in Acting Brooklyn College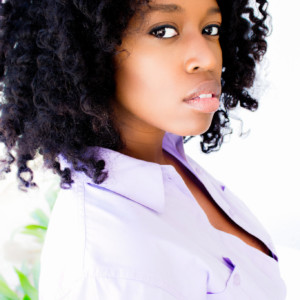 Andréa Agosto, Artistic Fellow [She/They] A performing arts educator, and performer, Andréa Agosto is ecstatic to be working with Diversionary in a new position. The majority of her San Diego stage credits are at Diversionary (A Kind of Weather, Significant Other, Bull in a China Shop and Homos or Everyone in America). Agosto attended UMKC where she studied film and theatre. For her graduate studies, she looked towards language, literacy, and sociocultural studies. She believes the marriage of her arts and sociocultural studies has informed how she views the arts, as well as how she discusses the two which is evident in the Intersectionality and Justice panels she facilitated for Diversionary. She aims to continue exploring these issues, and advocating for BIQTPOC artists.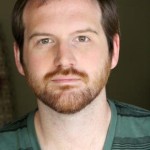 Anthony Methvin, Producing Associate [He/Him/His] Anthony Methvin is originally from Tallahassee, Florida, but moved to San Diego after living for nine years in New York City. As Community Relations Coordinator at Manhattan's Lincoln Triangle Barnes & Noble, he established, curated and directed a series of weekly children's programming and ran events for Broadway Casts (9 to 5, West Side Story), theatre performers (Patti Lupone, Zoe Caldwell), authors (Kathryn Stockett, Portia DeRossi, Armistead Maupin) and musicians (Chely Wright, Rosanne Cash), among many others. He made his local acting debut with Diversionary Theater in Harmony, Kansas and will appear on its stage again in Boys and Girls. Favorite roles include Leo Frank (Parade), Prior (Angels in America: Millennium Approaches and Perestroika), Sparky (Forever Plaid), Peter (Company), Seymour (Little Shop of Horrors), Dionysus (The Bacchae), Matamore (The Illusion), and Man (Laughing Wild). His play, Bleed Like Me, was a finalist for the Playwrights Project Play By Play program and has been given a developmental readings at both Diversionary and Florida State University, where he graduated with a BFA in Acting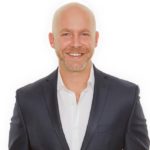 Trent Lozano-Osier, Business Associate [He/Him/His] Trent Lozano-Osier was born a "Military Brat" in Texas, but grew up in Ohio and Maryland before he joined the Navy shortly after graduating High School.  A 20 year Navy Veteran, he retired in 2013 with honorable service and several awards. During his career, he was deployed to Iraq and the Middle East in support of Operation Enduring Freedom and Operation Iraqi Freedom.  Trent completed an Associate's Degree from the University of Phoenix in 2006 and at Mesa Community College with an Accounting Degree in 2016. His 20 years in the Navy has brought valuable administrative skills and discipline.  He is new to the Theatre, but looks forward to growing and being part of this terrific team at Diversionary.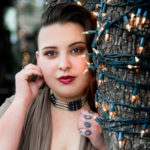 L.B. Lujan, Campaign and Administrative Associate, [She/Her/Theirs] Is proud and honored to work for Diversionary Theatre! Hailing from Los Angeles, she offers over 15 years of experience in theatre and event production.
L.B. holds certification in Audio Recording Technology and Film/Video Production. Combined with a professional background in marketing and office management, L.B. dedicates her skills to growing small businesses, including her own video production company 8Web Productions.
Dedicated to the passion of Life and the art that exists in and all around us, L.B. is in constant search of unique opportunities and new challenges. She believes that through art and entertainment we can heal the world. www.lbharo.com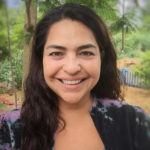 Lettie S. De Anda,  Teaching Artist [She/Her/Hers] received her MA in Theatre from the University of Texas at El Paso. Her focus was on directing and she also studied playwriting, directing and Chicano (Latinx) Theatre. As an undergraduate Leticia received a BA – Cum laude in Political Science and with a minor in theatre. Lettie has spent the last two decades working as a theatre teaching artist, directing and acting.  She works with students at homeschools, private schools, theatre programs, and non profit after school programs.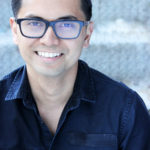 Wilfred Paloma, Teaching Artist [He/Him/His] is an Actor's Equity member with an M.A. in Theatre Arts from San Diego State University and a B.A. in Theatre Performance: Acting and Musical Theatre. Wilfred is also a graduate of the Meisner and Chekhov Integrated Acting Studio (MCIT). In addition to Diversionary, Wilfred is a teaching artist for La Jolla Playhouse, Arts for Learning, Young Actors Theater, San Diego Junior Theatre, and Blindspot Collective. Wilfred owns a private Performing Arts studio in North Park (San Diego), CA.
In 2019, Wilfred directed and choreographed School of Rock as well as choreographed Hunchback of Notre Dame at San Diego Junior Theatre. Wilfred performed in La Jolla Playhouse's POP Tour Light Years Away. Additionally, Wilfred is a facilitator and actor with the kNOw More Program based out of the Justice and Reconciliation department at Point Loma Nazarene University. It is a touring drama-based Forum Theatre piece designed as a Human Trafficking awareness and prevention program. Check Wilfred out on Spotify and iTunes—The Things We Never Say featured on the track "Coronado Lights". More info at wilfredpaloma.com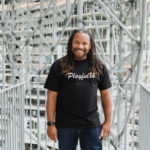 Gary Ware, Teaching Artist [He/Him/His] is an educator and facilitator with nearly a decade of experience as a performer in improv theatre. He assists students of all ages with unlocking creativity, confidence, collaboration with experiential methods grounded in improv thinking and the psychology of play. Gary has worked as a teaching artist with The La Jolla Playhouse and Finest City Improv. He has performed at various theaters in the San Diego and Los Angeles area.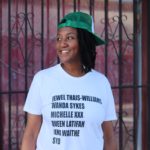 Miki Vale, Teaching Artist [She/Her/shero] is an international Hip Hop artist, Teaching Artist and commissioned playwright with San Diego's Old Globe Theatre. She has co-created physical and virtual spaces for women's presence and engagement, exploring the impact of Hip Hop culture on race, class, and gender. In 2016 and 2018 she was the DJ and sound designer for The Old Globe's Globe for All Tour.
Stu Schwartz, Usher Coordinator S2 (Stu) moved to San Diego in 2003 after a 30 year career as a professor at the University of Florida.  He's still a Gator fan!  In FL he was a volunteer at the Hippodrome State Theatre and he worked part-time for the Gainesville Fire Rescue Department.  Now that he is retired he is a volunteer at the San Diego Zoo, he ushers at several theaters around town and he poses often for life drawing classes and groups.  S2 loves to travel, read, and cook and he is enjoying being the volunteer usher coordinator for our theater. He boasts that he is busier now as a retiree than when he was working.